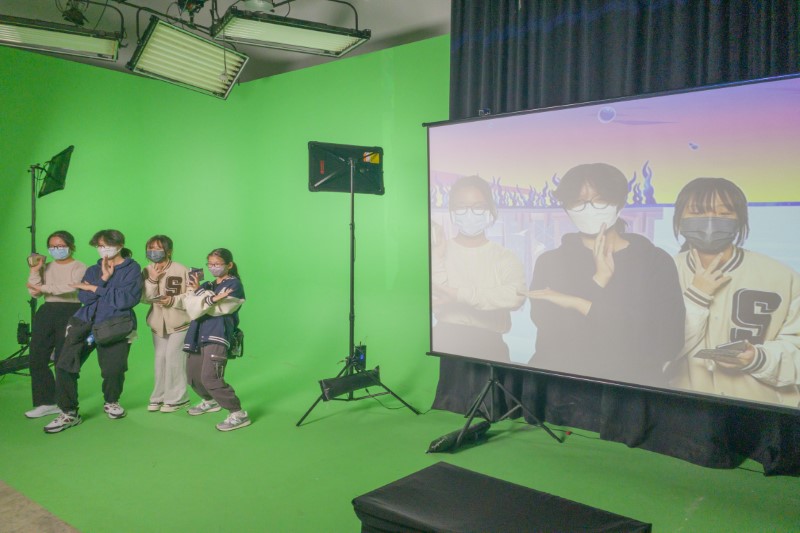 Science, Technology, Engineering, and Mathematics (STEM) education and skills development are of utmost importance in today's society. At our school, the STEM Education Team is dedicated to fostering a solid knowledge base and igniting students' passion for Science, Technology, Engineering, and Mathematics. Through STEM education, we aim to strengthen students' ability to integrate and apply knowledge and skills, while nurturing their innovation and creativity.
Our commitment to STEM education is reflected in both our school curriculum and extracurricular activities. STEM principles are extensively woven into our curriculum, providing students with opportunities to develop their potential in STEM fields. For instance, our S1 and S2 students engage in self-directed learning projects in Integrated Science and Information Technology, enabling them to explore and apply STEM concepts.
To ensure the holistic development and personal growth of our students, we have integrated STEM education into our S1 and S2 Other Learning Experiences (OLE) activities. These activities offer a broad and balanced curriculum with diverse learning experiences, fostering students' overall development. In S1, students can experience drone soccer, while our S2 students work on micro:bit projects during the OLE periods throughout the year.
Furthermore, our school has proudly joined the "IT Innovation Lab in Secondary Schools Programme" launched by the Office of the Government Chief Information Officer (OGCIO). This three-year program (2023-2026) aims to cultivate the interest of secondary school students in IT, enhance their innovative thinking, and foster a vibrant IT learning atmosphere.
We are fortunate to have a team of dedicated Teacher Advisors who provide essential support and guidance to our STEM Education Team:
Ms. J. Ho
Ms. V. Liang
Mr. S.K. Lai
Mr. J. Wat
Mr. W. Lam
Ms. K. Cheung
Ms. E. Ho
Ms. A. Tsang
We are enthusiastic about the possibilities that STEM education offers and look forward to empowering our students to excel in the fields of Science, Technology, Engineering, and Mathematics.