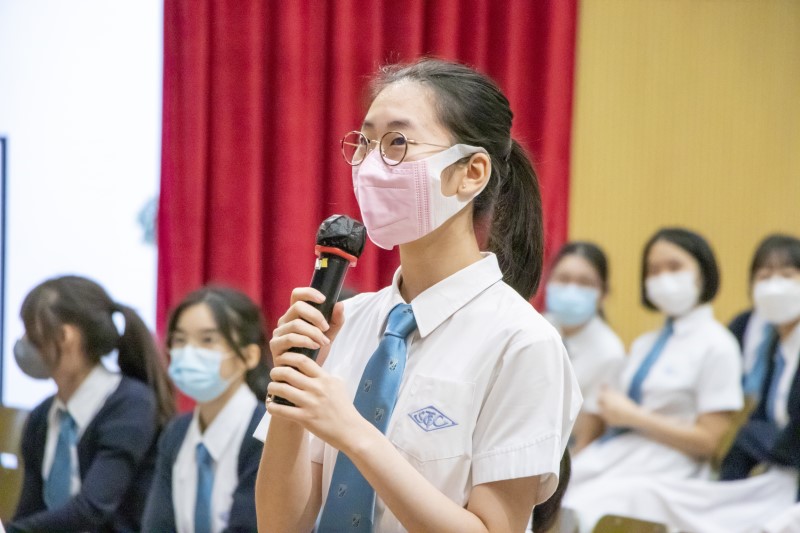 The Civic Education Team chooses a theme for each academic year.
To promote our main theme, interesting dramas are staged in the Assembly a few times in each academic year. Two Games Days are held to deepen students' understanding of the main theme and other related controversial issues. To facilitate students' understanding of the main theme, Home Programmes are conducted for all students under the guidance of Form Teachers in class discussion through interactive teaching.
Inter-House Civic Education Competition is the highlight of each year. The four Houses prepare meaningful and interesting presentation in the form of drama or debate according to the main theme. Students of all levels work collaboratively and independently in the process.
To enhance students' understanding of current affairs, city forums are held in the second term of each academic year. Teachers and the top students of S4 and S5 are invited to share their opinions on selected current issues.