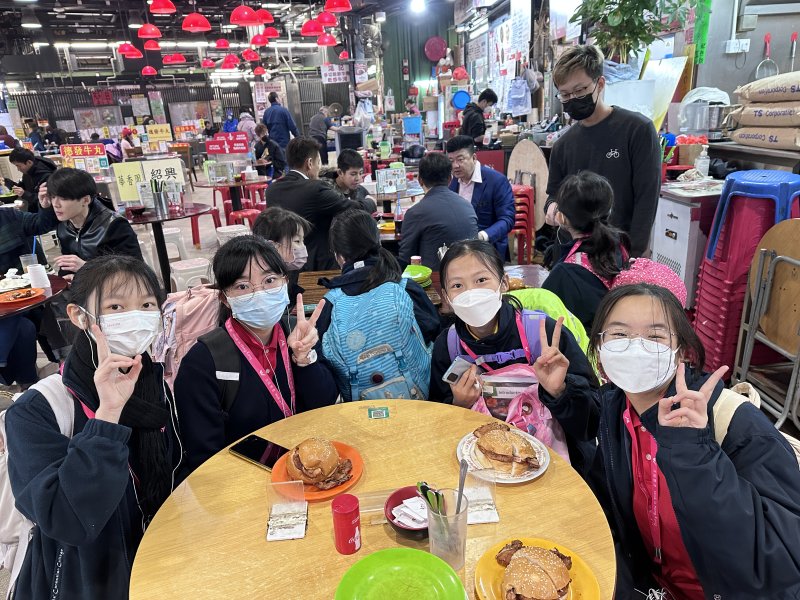 The UNICEF Club aims to raise students' awareness of environmental and children's issues around the world. By taking part in the UNICEF Club, students can explore more about UNICEF's work and engage in children's issues. Student leaders are also empowered to organize campus activities, build and enhance project management skills.
This year the club focuses on cultivating students' environmental awareness. Seeing students as global citizens, we provide them with opportunities to learn more about recycling and sustainability. Alongside activities regarding environmental protection, a fund-raising campaign aiming to help underprivileged children affected by COVID-19 will be organized as well.
Last December, in collaboration with Walk In Hong Kong, the CLP Distribution Box Beautification Project was successfully held. Through the appreciation of beautified distribution boxes and local landmarks, students were given chances to gain knowledge in electricity and energy conservation. Apart from that, they had the opportunity to interview one of the shop owners in Haiphong Road Temporary Market Cum Cooked Food Hawker Bazaar, which enabled them to gain a deeper understanding of local history and culture.
As a part of the global community, students are encouraged to take actions and contribute to the society through participating in activities and voluntary service organized by the club. This is also a great opportunity for students to reflect upon their own life.