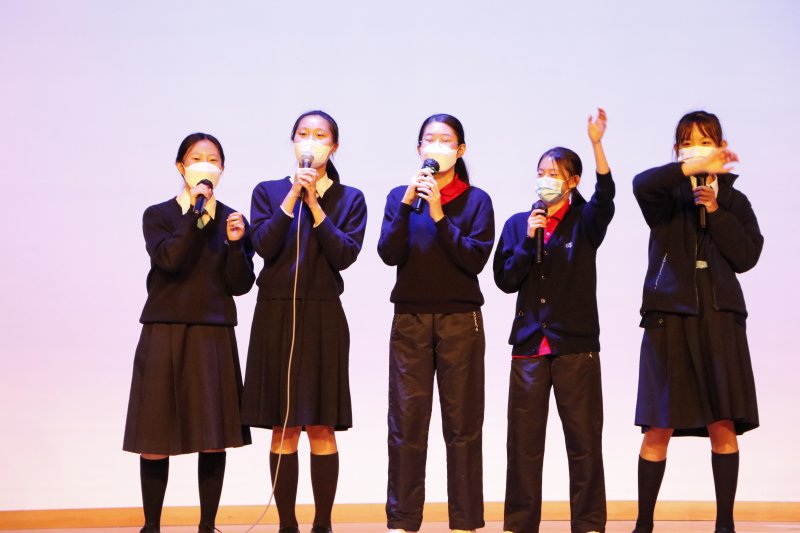 Throughout the years, the Music Association has endeavoured to provide various music activities to enhance students' knowledge and interest in music. These include mini talks on pop music, music week, singing contest, talent quests, pre-competition concert, lunchtime concert, Fun Day and music service in our community. All these activities have showcased the beauty of music from different perspectives.
The inter-house pop singing competition and the inter-class singing contest are the most popular activities of the year. Who doesn't love music and it is this love which makes these two activities the most sought-after ones. The inter-house pop singing sets the stage for the exciting competition between the four houses.
From mid-March to May, it is common to find students in their classrooms at lunchtime and even after school practising singing. The school is bustling with students and their melodious voices can be heard everywhere. On the big day, the effort and enthusiasm of each class member is reflected from the beginning to the end of the contest. Designing props, accessories, writing and rewriting of lyrics are just to name a few of their efforts. No matter who wins or loses, the singing contest provides a chance for each class to unite and cooperate which each other. The experience and values gained from the contest are way more precious than a trophy.
Over the years, the Music Association has organized Fun Day for its members. The Fun Day includes different attractive games on the knowledge of music, like listening to music pieces, translation of lyrics and matching of the instruments. The active participation of students makes it a great success. In the future, the Music Association will continue to strive towards promoting music to all students through a variety of activities.
You may read the
Music Association Newsletter
for more information.