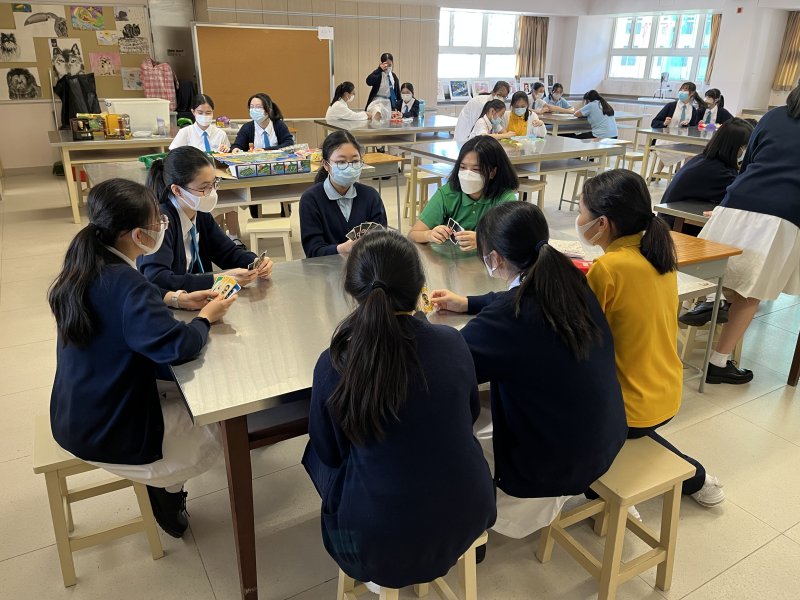 The Games Club aims at providing entertainment for students during their free time at school and helps them maintain a balance between studies and leisure. Most of our games such as Scrabble, Monopoly and Chess are educational. While playing these games, students' logical thinking, strategic planning skills and vocabulary can be improved. These games are not only educational, but they also provide an avenue for the participants to make new friends from other classes and forms. The Games Club holds regular meetings during lunchtime. Boxes of games are displayed for students to choose from. The club provides a toy-lending service as well!
Apart from the regular meetings, we also hold joint-club activities with the Music Association, English Club, Social Service Group and Sex and Health Education Team. Moreover, several Fun Days are arranged for both members and non members to enjoy various exciting games.
Through these activities, the committee members learn the skills of organizing functions while the participants enjoy the marvellous games prepared by the clubs.