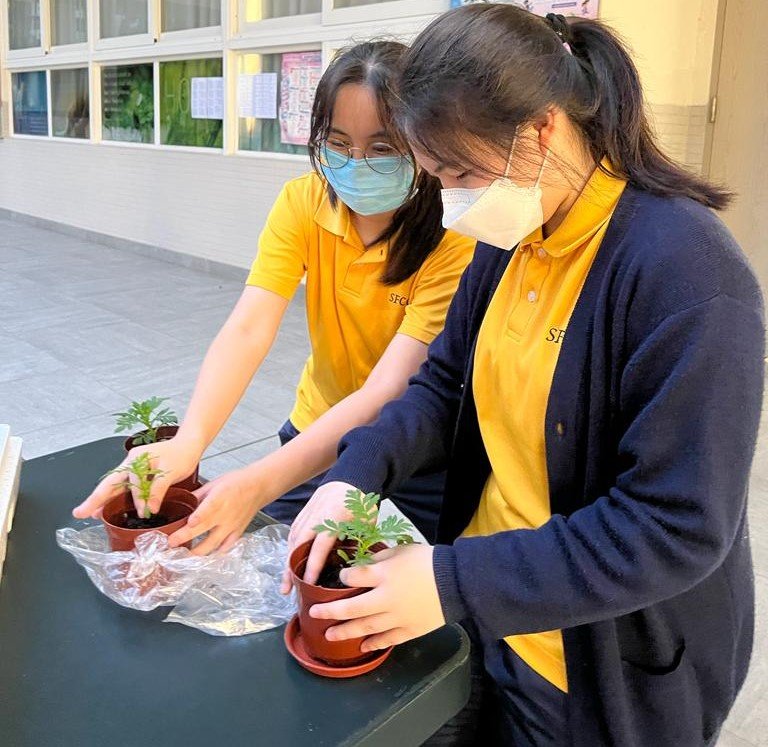 CYC is to provide voluntary services to the needy in the community. We organize a wide range of activities including flag-selling, visiting to the elderly homes and visiting children who come from low-income families in community centers. These activities engage students in preparation work and implementation of tasks. In turn, these also arouse their civic consciousness.
Also, we hold various one-day courses, teaching students different skills to communicate with different kinds of disabled people in society, such as Braille Class and Sign Language Class.
Braille class aimed to teach students how to read the braille and let them experience the way blind people write. It is hoped that students would be more considerate to the blind after knowing the challenges faced by the blind through this activity. Also, the exercise and competition after the teaching section would facilitate the interactions among members.
At the end of the term, there will also be a fun day reviewing the events which CYC has held during the year. All members have great fun every year.