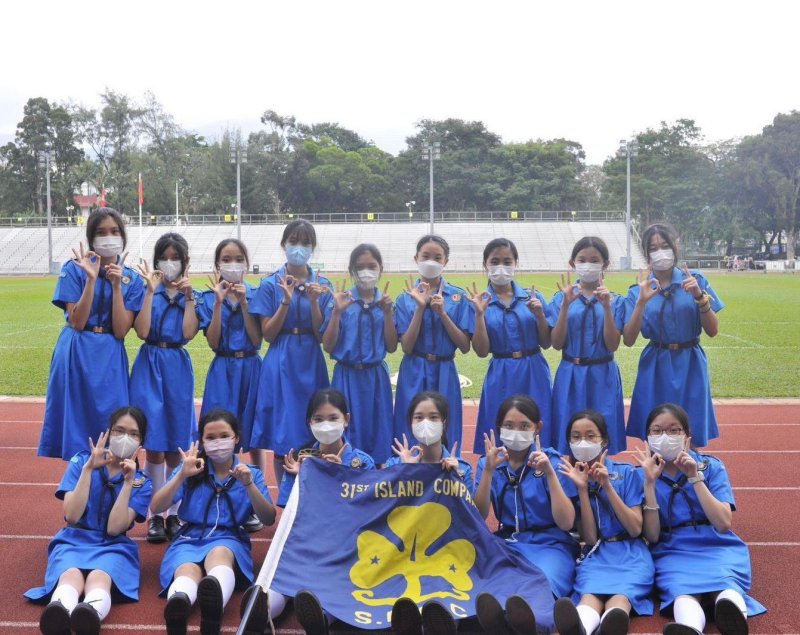 "I am proud to be a member of the 31st Island Company." "I love 31!"
The 31st Island Company was established in 1964, it is like a big harmonious family. We are very united and spirited. We all work hard and play hard together. Being a Girl Guide member is really fun and meaningful. We have a great variety of internal and external activities. Our patrol leaders take turns to organize internal activities, such as general meetings and fun days. They benefit from the experience of being leaders and this also stretches their potentials. External activities, for instance, service projects, pioneering and backwoods cooking are organized by our devoted senior members. Some joint-unit functions provide various chances for our guides to contribute to our society and enhance their leadership and interpersonal skills.
In addition, our members are given drilling practices and training courses, such as knotting and decoding, for acquiring the basic skills of being a Girl Guide. The drilling practice teaches our members discipline and co-operation while the training courses help them as all-round individuals.
The signature gesture, 'Lift your right hand with a "3" and left hand with a"1"!' represents the 31st Island Company as a family. We are all united and share laughters and sorrow with one another. Being a girl guide definitely enriches our secondary school life!