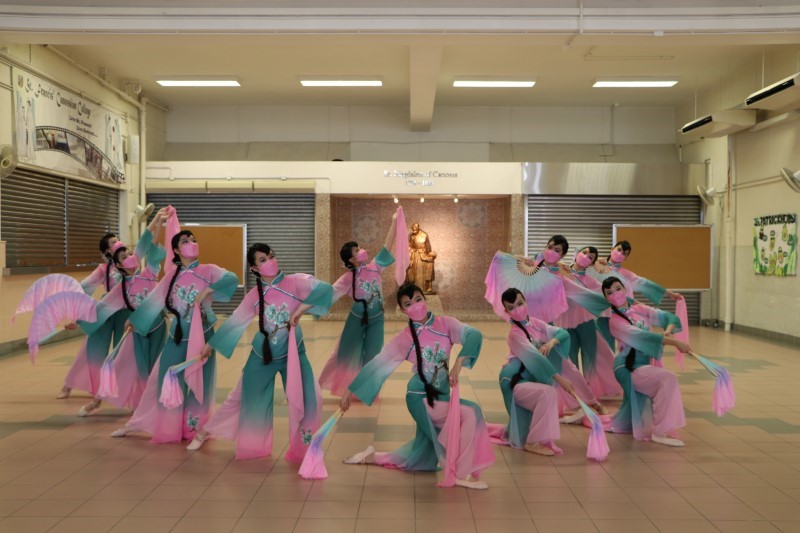 Our school's Chinese Dance Team was established in 2004, with the objective of extending the artistic development scheme of the primary school and enabling students to refined their skills and further develop their potentials in dancing.
Our team has participated in many performances both inside and outside school and achieved marvelous results in competitions such as the Dance Festival.
Before performances and competitions, our team members undergo intensive practices and rehearsals to bring out our best. Although it is exhausting, we understand that it is only through hard work that our goals can be reached. Through regular practices, we have learnt about the importance of collaboration and cooperation. Senior members often take the initiative to help and guide the new members, hence developing a strong bond among members and enhancing the team spirit.
Without the dedication of the dance instructor and the school advisors, our team would never have been able to achieve such remarkable results. We also owe our gratitude to the school which gives us precious opportunities to explore our potentials.