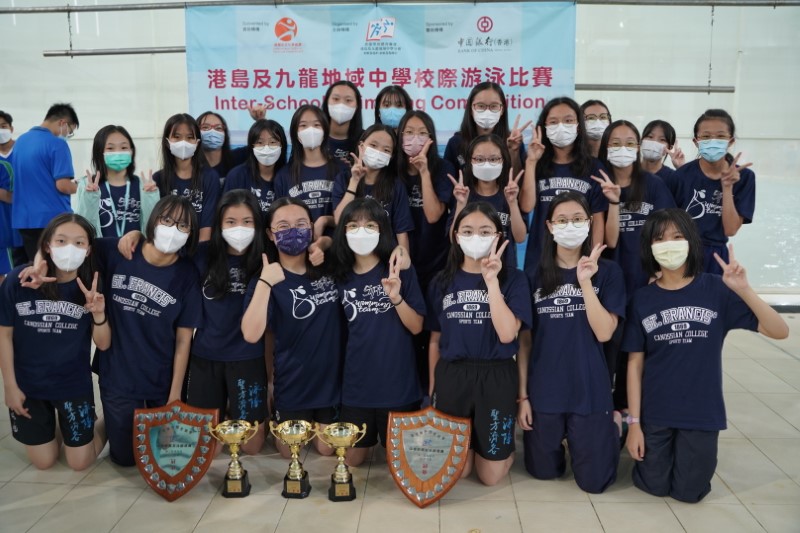 The St. Francis' Canossian College Sports Team is composed of three teams – the Athletic Team, the Basketball Team and the Swimming Team. Apart from developing students' interest in sports, we aim at nurturing team spirit and sportsmanship.
Athletic Team
The Athletic Team is made up of students with excellent potentials and talents in field and track events. The team provides opportunities for students to gain competition experience through Invitation Relays and Inter-School Athletic Competition. The school also provides the students with trainings and practices for them to fully unleash their athletic potentials.
Basketball Team
Our school basketball team players not only have brilliant basketball skills but also good communication skills. The team provides regular training for students to enhance their skills and boost their fitness. Students also have the chance of participating Inter-School Basketball Competitions as well as the HK Inter-School Basketball Marathon to gain experiences and to improve their techniques.
Swimming Team
The Swimming Team is composed of students with fabulous swimming potentials as well as a spirit of perseverance. Regular trainings are provided to our swimmers to maintain their standard and strengthen their physical condition. We endeavor to help our swimmers excel in their strokes and mature in their techniques to face challenges at competitions both inside and outside school.