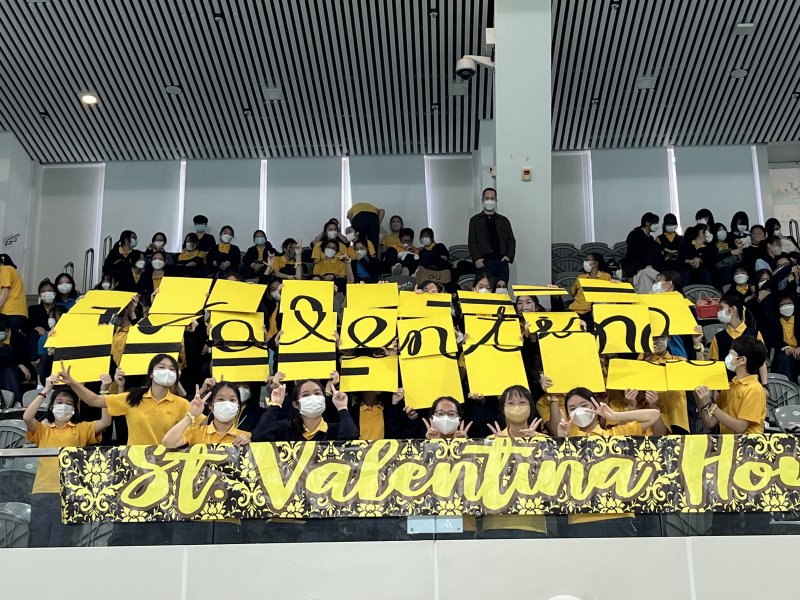 Yellow, plays an important role in Asian culture, particularly in China, where it is seen as the color of happiness, glory, wisdom, harmony, and culture. For us, Yellow-Blooders, as members of St. Valentina House, we aim high, not low. Our house aims to foster a sense of belonging and to love and care about other house members. We help our fellow members to develop their talents and potentials through encouraging them to engage in various house activities. We believe that every fellowman is a shining star and our house provides a stage for them to shine bright and show off. We are looking forward to finding potential leaders to carry on our spirit.
In the past few years, our girls have participated actively in house activities and showed their capability and sportsmanship.
Being part of the St. Valentina House family is wonderful, and being one of the exco members is even better. The roar of championship, the passion of betterment, the time that we had each other's back, all these memories will be in our hearts forever. We promise to maintain unity and harmony amongst ourselves and support our house wholeheartedly. Because we know only the spirit and belief of St. Valentina House will keep the House Flag flying for many years to come.
Pass on our spirit.