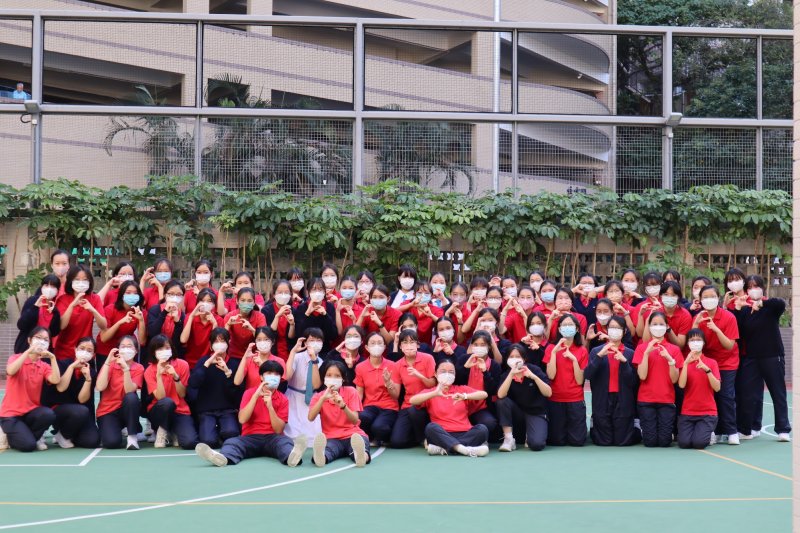 'St. Gabriel has sportsmanship, St. Gabriel will try its best. United together, we will be the winner. St. Gabriel will be the FIRST!'
Our house song is a representation of our spirit and aim. We believe that sportsmanship and unity are the most crucial elements of a house. Therefore, we have always tried our best to develop a sense of belonging among our house members. Our target is to arouse our members' passion and enthusiasm towards the house. We always try to involve as many members as possible in every activity; we zealously enhance their potential in sports, music, leadership and many other aspects. We do not just aim at winning every competition or scoring the highest marks in all events, but we also work hard to create a harmonious atmosphere in the house, and to encourage our members to participate actively in all events. We never boast our victory and never mourn our failure. This is the spirit of St. Gabriel House. With this spirit, we have won our members' loyalty and support.
In the past few years, with our members' active participation, we won the Inter-house Overall Champion in Swimming Gala. We won the champion and the most united house in the Inter-house Civic Education Competition, and we won many prizes in the Pop Singing Competition as well. Our house members' full commitment and support are of vital importance to our victories. During Sports Day, our cheering girls' singing and dancing have energized our athletes. Their wonderful performance is a result of numerous lunchtime and afterschool practices. They, however, never had complaints. Their unity and spirit are representation of our devotion to the house.
May this spirit be passed on for the many years to come!