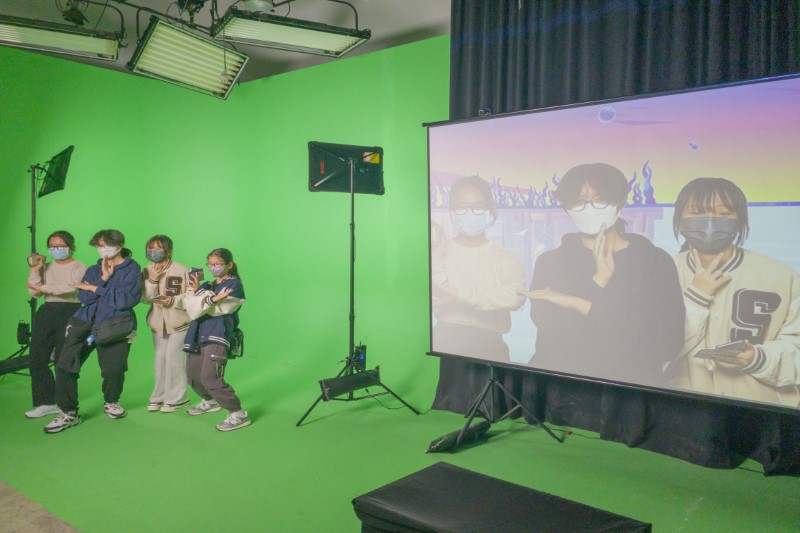 The goal of IT in education at our school is to ensure that students can have access to quality learning experiences and engage with the world using the resources and connections readily available to them. A new learning model comes with the "new normal" during the pandemic – a blended learning mode where face-to-face lessons are conducted alongside online delivery. Students, teachers, parents and the school all have their respective roles to play to ensure the best learning experience is gained in this challenging time.

Learning management systems such as Google Classroom serves as the platform for academic collaboration for all the levels at school. Online lessons were conducted using Google Meet and Zoom. All students were fully engaged in online lessons with the use of collaborative online whiteboards which makes group work possible in the virtual world. Effective teach-from-home digital tools were used to deploy assignments and assessments. They enabled teachers to distribute and grade assignments, conduct virtual group discussions and send feedback to our students.

To ensure our students' whole-person development and personal growth, morning assemblies and school events were broadcasted live to students even when they were not physically present on campus. Other Learning Experiences (OLE) activities and workshops were conducted online to facilitate our students' all-round development.

To help our students to take accountability for their own learning, an e-learning management platform is used to showcase and manage students' learning records in the form of Student Learning Profiles (SLP), which chronicles students' academic journey through their senior secondary years.

A shift in learning mode is never easy for a community. A change in social circumstances will bring a change in our structures and response to this new teaching and learning mode. We hope everyone – students, parents and teachers – will approach this venture with a growth mindset and recognize that we are partners in this journey.
Teacher Advisors
Ms. J. Ho
Mr. J. Ngan
Mr. J. Wat
Mr. K. Lam
Mr. W. Lam