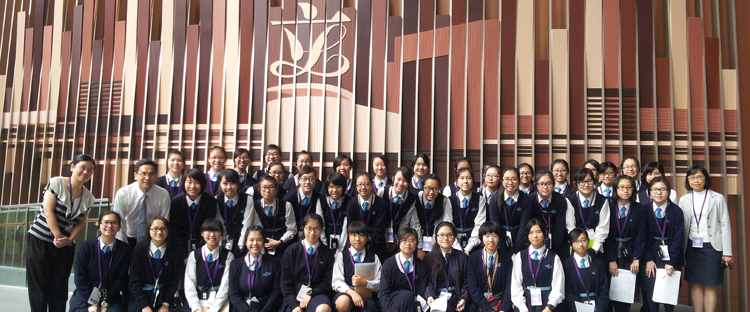 Development Directives
To enhance students' understanding of themselves, their society, their nation, the human world and the physical environment;
To enable students to develop multiple perspectives on perennial and contemporary issues in different contexts e.g. cultural, social, economic, political and technological contexts;
To help students become independent thinkers so that they can construct knowledge appropriate to changing personal and social circumstances;
To develop in students a range of skills for life-long learning, including critical thinking skills, creativity, problem-solving skills, communication skills and information technology skills;
To help students appreciate and respect diversity in cultures and views in a pluralistic society and handle conflicting values; and
To help students develop positive values and attitude towards life so that they can become informed and responsible citizens of society, the country and the world.
Goals to be achieved in the current academic year
To enable students to understand the key concepts in each module and develop critical thinking skills through newspaper analysis and assignments
To revise the teaching materials and approaches accordingly
To provide staff development opportunities to subject teachers by means of experience sharing sessions.
Teaching Approach
An issue-based approach to teaching the subject content which helps integrate knowledge, skills and values has been adopted. To meet different learning objectives, a variety of teaching methods are employed. PowerPoint presentations and video shows are mostly used as they help to present the lesson in an organised manner. The visual effects created also appeal to students which help to maintain their attention in class. Group and paired discussions led by guiding questions are conducted. Occasionally, group surveys or presentations are done to add variety to the learning process. Group discussions are found to be especially effective in helping students to analyze various issues. Such collaborative learning sessions provide students with opportunities to think and express their ideas in lessons. All such teaching methods facilitate students' learning as they encourage the learners to take the initiative to explore current local and global issues through various learning experiences.
Teaching strategies in relation to the major concern – "Self-directed Learning"
To enable students to become self-directed learners, our department strives to motivate them to learn actively and think critically through various means as listed below:
News presentation in LS2 lessons: All Form 4 and 5 students are required to work in pairs on a class presentation about a news issue of their choice. The news issue is analyzed using a framework which helps to enhance students' understanding of the issue as well as the concepts learned in the LS lessons. Through this activity, each student is given the opportunity to search for information on their own and give an interesting and meaningful presentation in class.
News presentation through P.A. every Day IV: In each term, the more able students of Form 5 classes are selected to prepare a speech on a news issue for the whole school. The news issue is selected by the students and they will analyze the issue critically under the guidance of the teacher-in-charge.
City Forum in Second Term: Every year, four city forums are held in which Form 4 and 5 students compete for the Best Speaker and Best Floor Participation titles. Students prepare their speeches in relation to the motion assigned by the teacher-in-charge.
Group Projects for Form 4 students: To prepare the Form 4 students for the Independent Enquiry Study in Form 5, they are required to form groups of four and finish the study on one of the eight topics assigned by teachers. Students will sign learning contracts with their teachers by which they agree on the learner's performance level and learning goals. Through visits, workshops, group consultations and sharing, students can have a better understanding of various social issues and improve their collaboration skills.