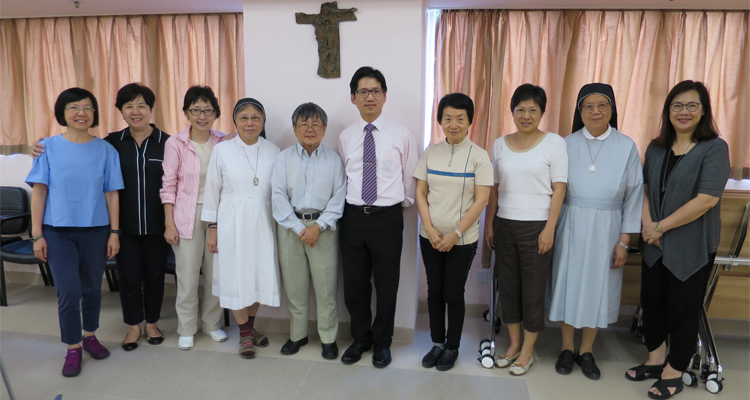 In order to maintain and display a comprehensive set of historical records genuinely tracing how our school has been responding to the changing needs of the needy and the young and serving these people in Wanchai District for about 150 years since her establishment in 1869 under the spirit of her motto - "Live by the Truth in Love", a school Historical Archive Core Team was set up in May 2017. With the help of the Core Team, we will set up our "Historical Archive Room" in our new school building. It will also assure our School that her mission will go on.
Mr. Kenneth Law, the School Principal, has commenced to work on the preparation and acquired gracious support of Sr. Theresa Chien, Dr. Joseph Ting and other archive professionals to serve as consultants for the Archive. The SFCC Historical Archive Core Team chaired by Nancy Woo (Year 1974 Form 5 Graduate) with the support of devoted past students has been formed to support the preparation of the Archive. The Team is coordinating past and existing students, principals, teachers and friends.
Please help to disseminate our School's request for donation of artifacts and historical materials to your friends of our School. If you have any enquiry about the request for donation, please feel free to contact our team at collection@mail.sfcc.edu.hk . You may also contact your year representative, members of the School Historical Archive Core Team, for further information. We shall at all times be ready to give you our best assistance on the matter. We shall count on your cooperation, concern and contributions to make the Archive a manifestation of God's blessings and abundant graces bestowed on our School, her students and all she served.